About Kevin
Acoustic guitar teacher Kevin Durkin provides lessons at beginner to intermediate and advanced levels. With more than 8 years guitar teaching experience and over 40 years guitar playing experience, Kevin specialises in acoustic styles: strumming, fingerstyle arrangements, solo playing and accompaniment.  Both plectrum playing and fingerpicking are taught and tuition is also given on 12 string guitar playing.
Kevin has many years of experience gigging and recording, both solo and in collaboration with others. Like many people, Kevin's musical interests and preferences have moved more and more to acoustic based music in recent years, so he has developed his teaching practice on this basis. 
Equally at home teaching beginners - adults and children – or more experienced players, Kevin's students range from age 8 to 80.  Whether you are starting from scratch, returning to the guitar having learned a few chords years ago, or you have been playing a while and feel it's time to get serious with lessons, Kevin will be able to help you.  
Kevin is qualified to Grade 8 with the London College of Music and is a member of the Register of Guitar Tutors. He has full Enhanced DBS Clearance and Public Liability insurance.
Kevin plays guitars by Furch and Yamaha and uses Genz Benz and Fender amplifiers.
Kevin performing live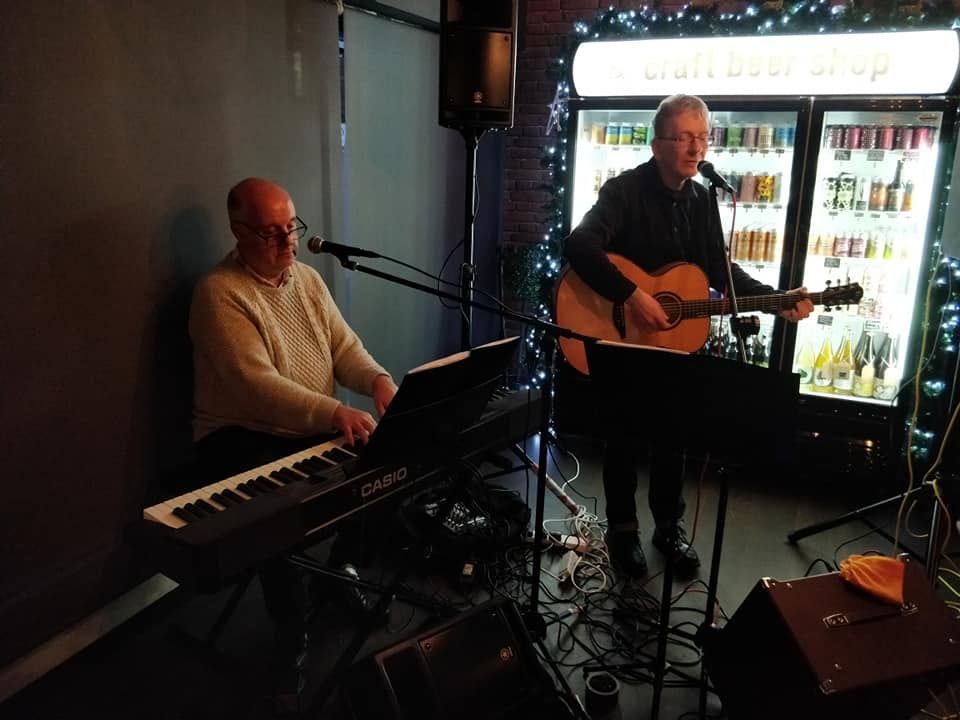 "

Kevin is an excellent teacher; he's a patient and very skilled musician who really listens to what you want to achieve and plans lessons to help you realise your goals. His lessons are always fun and challenging and I come away buzzing with what he's enabled me to play. Can't wait for the next one!"